Are you tired of being on the road and desire to find a home away from home? Having a comfortable place to relax and rest for an extended period is a godsend for avid travelers. That is why Staybridge is your home away from home.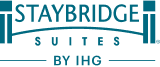 Whenever I feel tired and exhausted from the daily grind, I choose to spend an extended vacation at Staybridge hotel in Maple Grove Minnesota.
This wonderful Get-Away is full of delights and conveniences. First, when you walk in front entrance friendliness greets you at the day. They take care of you with genuine interest and outstanding customer service.
Before long, you are relaxing in your comfortable, well-lighted studio, one or two-bedroom suite with access to Wi-Fi and cable television. It your choice. You can even make you a cup of coffee for added restful stimulation.
Go ahead and settle down in your egomaniac chair of comfort while completed computer projects and programs. Your performance has a chance to improve greatly.
Staybridge will satisfy you with its most home oriented comforts and much more!
In the morning I wake up to a delicious, complimentary hot breakfast buffet which includes fresh fruits, cereals, and Wolfgang Puck Coffee.
Near the Breakfast kitchen is the Great Room. Sometimes I relax there and watch a little morning news before starting my day. I also chat with other guests.
The Great Room provides you with the opportunity to interact with guest, make friends or hold informal meetings anytime of the day.
Participate in Social Evening Activities
In the evening guest are you can gather over conversation starters, including sliders, flatbread pizzas, and refreshing drinks.
Outside, on the pavilion, if you are feeling it, you can fire up the grill and delight yourself in cooking a feast of barbecue ribs and tips, or hotdogs and hamburgers.
If you want to step away from the hotel and find food or fun, you can visit a paradise of nearby restaurants, shopping stores, and a variety of recreation locations.
Relax and Stay Healthy
If you are into staying heathy, you are inviting to a fitness center with state-of-the-art exercise equipment.
You can also go splashing in the swimming pool when you feel like floating or gliding through the cool, clean waters of the swimming room.
If you want a late-night slack,
Crawl out of the bed and come on down to the food pantry, open 24 hours. You have choices. Grab an easy-to-make meal, favorite candy or chips, beverage, even toilettes for your conveniences.
Clean clothing is a necessity. Didn't You Mother Teach You!
Just like home, you are welcome to use the self-laundry to keep those underwear and other clothing completely washed and looking like new.
Do You Like Rewards? Do You Want to Earn Them Again and Again?
As a guest, Staybridge invites you to become a member of the IHG Rewards Club. Earn points and redeem them anytime.
You can earn points by staying at over 4, 400 hotels across the United States. With points, you can take flights anywhere, buy merchandise and gift cards for those who are special in your life.
You Can't Lose when it Comes to Home-Oriented Comfort and Convenience:
Pros
Extended Stay Suites
Extraordinary, Comprehensive Comforts
Genuinely Friendly Team
Warm, Homelike Settings and Surroundings
Sense of Freedom to Go and Come
Cons
May be a Bite for Your Budget, but for the Home like atmosphere, Comfort and Conveniences, and a host of other amenities, the price is reasonable.
No Excuses as to where to Go! Whenever you are tired of being on the road and want to rest for an extended period, Staybridge Suites, in Maple Grove Minnesota, or in any of its numerous locations across the country will be waiting to welcome you home.